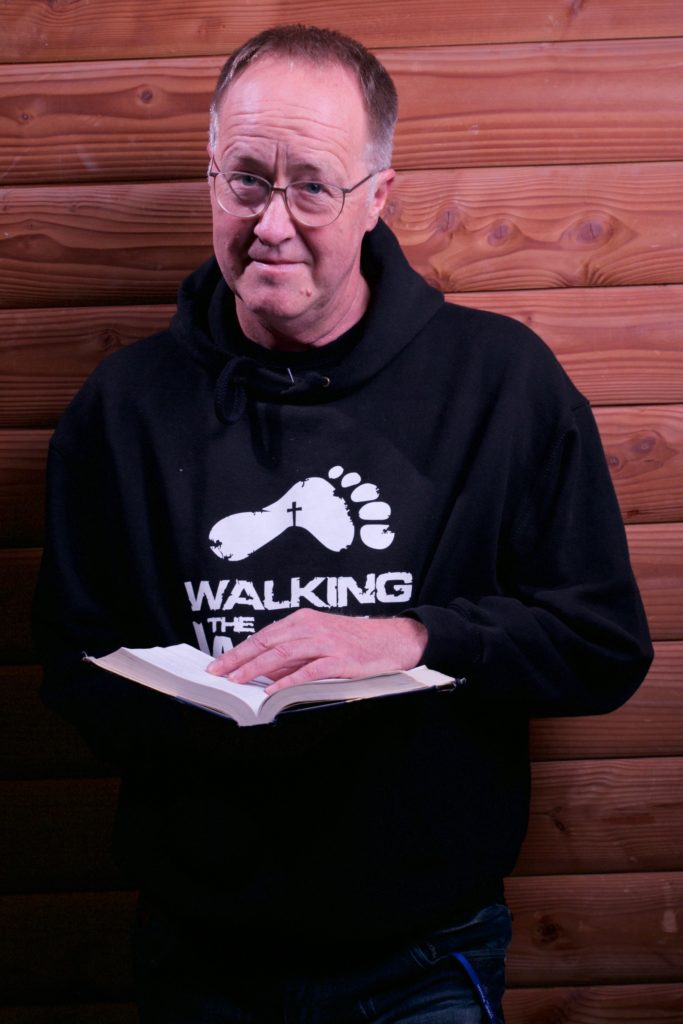 Trained in Bible, Missiology and Systematic Theology, Lawrence is a gifted teacher and sought after preacher, keynote speaker, workshop and event leader.
In August 2020, after the first lockdown, he established and helps to lead yourchurch, an online congregation that aims to "develop discipleship digitally".
He has written several guides to using Zoom, and teaches and writes on worship and preaching online. He is passionate about churches engaging with and embracing the possibilities presented by Information Technology.
His blog, Disclosing New Worlds, is a widely used and cited commentary on the Revised Common Lectionary texts.
He devised, designed and built iChurch – an out-of-the-box church website solution based on the WordPress platform. He designs and builds websites in his spare time.
He is an Apple evangelist and enthuses at length about the music of Bob Dylan, Leonard Cohen and Bruce Springsteen to the increasingly few people who are prepared to listen to him!
He started yourchurch,
Hi, I'm Lawrence
I hate writing About pages! You have to make sure to sell yourself without sounding arrogant and self-important. I'm doing what I'm doing because I believe it's what I'm called to do. I work on a Pay What You Can basis: you pay me what my input is worth to you and within the constraints of what you can afford. I do it well – I under-promise and over-deliver. But most importantly, I want to make a difference – and I want churches to be part of the Good News about Jesus! If that's what you want to do, get in touch – I'd love to work with you and get to know you. Here are just a few of the things we might do together:
MISSIONAL DISCIPLESHIP

Christianity vs Jesus: crisis for the church
Christian faith: a road trip with Jesus
Survivalism vs "Take up your cross"
Making a Jesus-shaped difference
JESUS

What makes Jesus Christian?
Which Jesus – other-wordly, conservative, liberal, or radical?
Jesus and money: being church in a consumer society
Why is the church look so different from Jesus?
Why does Jesus die as a Roman terorist?
BIBLE

Between the covers of the OT/NT
Reading the Bible through the lens of Empire
Jesus and the Big Stories of the Bible
Reading the Bible as missional disciples
Matthew's/Mark's/Luke's/John's Jesus
CHURCH

Did Jesus intend the church?
The church as the community of disciples
The church: called out of the world or Empire?
The church as sign and foretaste of the Kingdom
The church and prophetic witness
When the world needs the church
When the world needs saving from the church
MISSION

Mission: what, why, how?
Salvation for this world: mission, the Kingdom, and "the least first"
Mission vs survivalism: two ways of being church
Church: sign of the Kingdom or part of that from which the world needs saving?
Mission, global salvation, climate emergency and other faiths
EVANGELISM

"Come and follow" – evangelism for everyone
Saving souls or sharing in God's Life – why do it?
How can the church be part of the Good News?
Telling our faith stories; living our faith
THE PANDEMIC: MOVING CHURCH ONLINE

Whatever the form of the world and church that emerges in the aftermath of the pandemic, we know two things:

It won't be the "old normal"!
The world pre-March 2020 has gone forever, and with it, the old gathered-in-a-building model of church. Many local churches won't suvive. Our relationship with our buildings has changed ineradicably. Many church members will not go back to church – but that's not saying they'll stop being church! They'll be looking to continue to participate in church online, with the newfound richness and opportunity they've discovered during the pandemic.

It'll be a hybrid of online and offline!
On the other hand, there are many church members who are dying to get back into their buildings as soon as possible. What will have changed most significantly for them is the awareness that a gathered-in-a-building model of doing church excludes people mwho are unable to attend. They'll also have learned how easy it is to include them via the Internet. Local churches will be looking to develop congregations that comprise both offline (gathered) worshippers and online participants.

The time to be exploring these things is now! Here are some suggestions:

THE ONLINE WORLD

How real is the virtual world?
The connection economy: from broadcast to conversation
Websites with a mission
Social media – if you're not there, you're nowhere

ZOOM: REAL MEETING ONLINE

Zoom: the online meeting gamechanger
Setting up and configuring your Zoom account
How to use Zoom securely
A guide to Zoom Breakout Rooms

ZOOM: TRANFORMING ONLINE CHURCH

Online church meetings
Online social events
Online pastoral work
Online Bible study

ONLINE WORSHIP & PREACHING

How and why we behave completely differently online
Engagement: getting and holding attention online
Online priorities
Online worship
10-15 minute sermons that transform
The Transformation funnel

THE POST-PANDEMIC "NEW NORMAL"

Hybrid church
Things that work
Buildings
Budgets
Priorities
---
Tell me your story
Let's chat about what you're passionate about. We'll explore possibilities, and see if I'm a good fit for your project or event.
Define the scope
We'll take a look at all the details of what's involved, discuss how to inspire and carry people, and work out who needs to do what.
A shared journey
I'll work with you the entire way, keeping you in the loop and ensuring none of the balls are dropped! I'm very flexible; we'll be free to adapt and change course as necessary.
Follow through and follow up
I'll deliver on the day, and work with you to assess and do whatever follow up is necessary to ensure that the work is as effective as possible. It's about making a Jesus-shaped difference …
Why not get in touch today?
If something has sparked – even just the glimmerings of an idea – get in touch and chew it over with me. Let's build something together!